CAS No.84-66-2Structural Formula : C12H14O4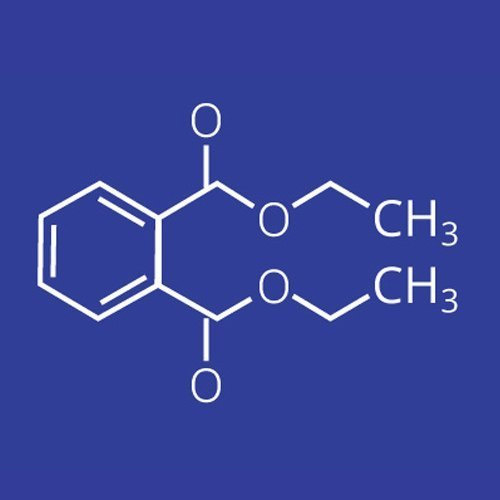 Diethyl Phthalate (DEP) also known as diethyl ester of phthalic acid is a plasticizer widely used for making different types of perfumery compounds, agarbatti (incense sticks), Cellulose Acetates. This chemical formulation is used as a fixative while processing these products. Also, this formulation is used as a denaturant for ethyl alcohol. Further, our broad array of polymer additives is highly cherished for its purity, effectiveness and accurate composition.
Properties
Diethyl Phthalate is a nearly colorless, clear and practically anhydrous liquid with a hardly noticeable odour, which is soluble in most of organic solvents & insoluble in water
Applications
A plasticizer for cellulose acetate plastic products such as films, sheets, tools etc.
A fixative and as an extender in the perfumery industry. It is used mostly in the manufacture of perfumery products as a carrier or fixative for perfumes & perfumery products.
A denaturant for ethyl alcohol and ethyl alcohol based cosmetic products.
A component for perfumes & attars which are used for body sprays.
For applications in insecticide sprays, in oiling of textile fabrics, in paper varnishes, floor coverings, etc.
Packing
DEP is available in bulk by road tankers, ISO tanks, in 225 kgs & 35 kgs capacity M.S. and HDPE drums and in 1,000/1,100/1,125 kgs IBCs
Chemical Properties